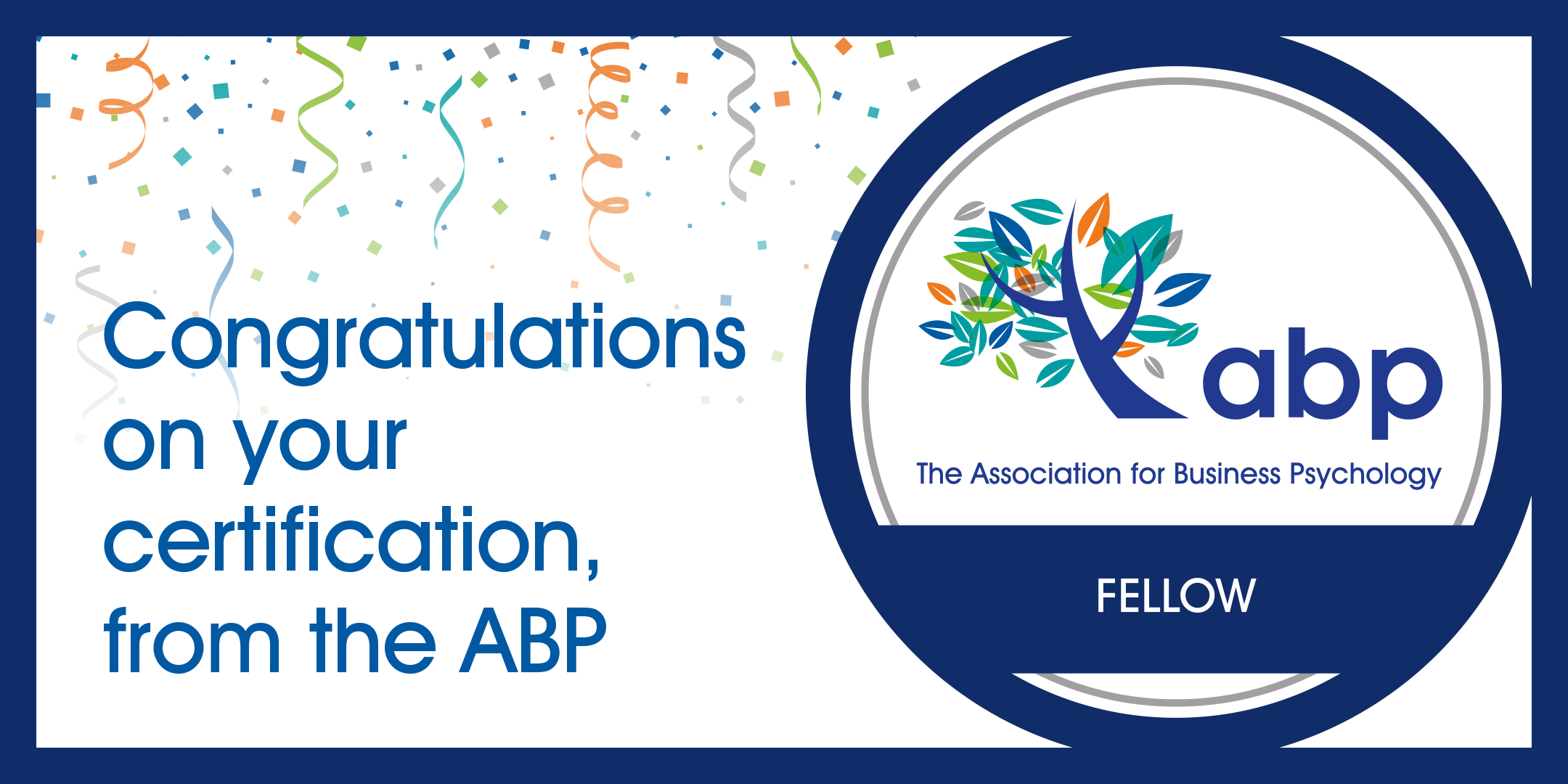 We are delighted to announce that our Head of Business Psychology, Debbie Hance, has been awarded a Fellowship with the Association for Business Psychology. This is the highest level of attainment and recognition with the professional body and Debbie joins only a handful of fellow Fellows, in recognition of her leadership in business psychology and her contributions to the profession and industry.
In congratulating Debbie, Ian Lee Emery, CEO and Founder of Head Light comments, "I'm thrilled that Debbie's ongoing achievements and contributions to the profession have been recognised by the Association".
He continues, "Debbie's expertise and experience has been invaluable to the evolution of Head Light's product portfolio over many years including our very own skills, qualifications and competency tracker, Talent SafeGuard".
He continues, "Debbie's professional excellence has been an integral part of ensuring that our customers implement successful talent management programmes. This award makes us feel proud to recommend Debbie to our customers who need help designing competency frameworks or specialist talent management training programmes for managers and 360 facilitator training".