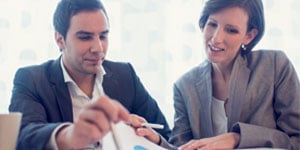 Taking part in a 360 review can have immense benefits for a specific employee – and his or her manager, the wider team and the business.
But the most valuable part of the 'process' (feeding back 360 and taking action) can be the part that's taken for granted or doesn't get the focus and planning it needs to really get the most from it.
Does this sound familiar?
We speak with plenty of people who recognise that a good 360 brings value and benefit - but that there are just so many things that can derail the process. Which is why we do a number of things at Head Light to help lighten the load:
If you'd like to talk more about how to get the most from 360, get in touch.