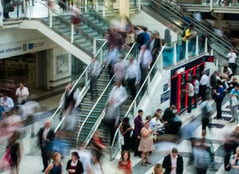 It's hard to keep abreast of the research as to what is happening with employee engagement and the trends being seen.
And yet it's important to understand what's going on and how we can best strengthen employee engagement.
With market changes, real demographic shifts and economic uncertainty yet opportunity, the impact on employees' engagement with the organisation within which they work is great.
To help you keep up to speed, we've drawn together the findings in our latest White Paper.
We look in this Paper at:
The rise in the annual Global Employee Engagement Index carried out by Aon Hewitt.
How Brexit may impact employee engagement and how we may now need to re-focus effort to build engagement to mitigate any negative impact of increased uncertainty.
The demographic trends outlined in Gallup's research towards the end of 2016 including what steps organisations can take to better engage the 'millennial' working population.
How women tend to report higher levels of engagement than men – and the areas in which this is shown.
We also look at those organisations that seem to be getting employee engagement right – and what it is that they engender. Of course employee engagement is not new; numerous research studies have demonstrated the positive impact that strong engagement has on productivity, attrition, financial performance and well-being and we take a look back at these studies too.
Undoubtedly employee engagement filters across many of the core talent management processes such as Performance Management, Succession Planning and Personal Development & Career Planning - and so we explore these areas quite specifically.
You can get your copy of the White Paper and you'll get up to speed on:
The impact that demographic changes are having on employees engagement levels
The very real difference that engaged employees are making to their organisation
The direct link between employee engagement and having solid Talent Management practices in place
The part that engagement plays in the key talent management practices of Performance Management, Succession Planning and Personal Development & Career Planning
The essentials of employee engagement diagnostics - what to look for and how to do it.