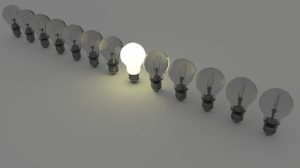 360 degree feedback has been around for decades - and online for a good many years. 360s have become a standard component of the Talent Management strategy. But, for some, little real thought is now given to the software used in this fundamental part of employee and leadership development.
And yet, 360 degree feedback software varies so much in its capability and the insight it offers. 360s are certainly not all the same.
When we've talked to HR and L&D decision makers, we hear that some have fallen out of love with 360 due, in part, to its perception in the organisation. Perhaps completing the questionnaire is seen by employees as time consuming, or it lacks credibility because of the fixed language and terminology it uses. Perhaps little or no action is ever taken at the end of the review session and the development plan is forgotten
But with our clients using our Talent 360®, it's a different conversation.
Our 360 system is, quite frankly, poles apart from the standard systems you may have seen before. So what makes our Talent 360® different?
Here are five ways in which it stands out from the competition.
#1 It's fully customisable. Talent 360® can be tailored beyond the typical corporate branding and style to include bespoke capability or competency frameworks, questionnaires, texts, rating scales, reverse items, reporting options... the list goes on. It means that each and every questionnaire is relevant and focused on that specific role.
#2 It has very specific functionality to identify and work on what's important. Talent 360® has some unique features which add a huge amount of value. No other system is like it. From being able to highlight the most important behaviours using our 'Keys' functionality and flagging the items which predict future high performance, to being able to access a vast array of reports and analytics to compare groups and benchmark progress. Our clients can organise the wealth of data for the review session through our PAPU-NANU capability - and use the strengths-based word cloud to highlight the positives from the feedback. They can also check on the quality of the feedback from the reviewers through our unique Quality Feedback score.
#3 The ease of use is second to none. Our software is fully mobile-enabled, so reviews can be completed on laptops, tablets and mobiles – anywhere you have an internet connection. Our software needs no training from a feedback provider or recipient perspective; we offer training to those managing the system in-house. It's exceptionally reliable, with excellent performance statistics and 24/7 availability.
#4 A partner by your side. The way in which we support our clients is different too. It's not just helping them to roll-out Talent 360®, but also sharing best practice acquired, developed and witnessed over the years to help bed 360 down into working practice. We enhance and upgrade our software based on market changes, user feedback and great ideas. We do this a couple of times a year, free of charge, for all users.
#5 Safe, secure and helps you ensure GDPR compliance. We take data security seriously and have reviewed our systems for information security standard ISO 27001. It means you can be sure that your data is held securely. We will work with you to make sure your 360 processes are GDPR compliant and additional features such as the ability to gain and record active consent from participants and the portability of data place it firmly ahead of other tools on the market.
Isn't it time you took a look at how 360 systems have evolved? Why not see for yourself how Talent 360® works?
Take a look at our short 3-minute video and, when you're ready to explore it a little more, set up a call with us and we'll take you through a complimentary demo of the software for you.