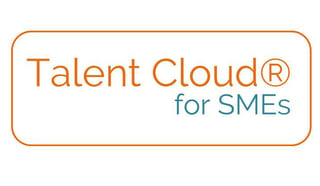 Aimed at making the best talent management software in the market available to smaller organisations, Head Light has launched a new option for customers to take standard talent management software and expert administration services in pre-packaged standard configurations across a spectrum of specific talent management needs.
Talent Cloud for SMEs: a pre-packaged, customisable and administered talent management solution for small and medium sized businesses.
"Our approach is quite different to other talent management software providers: we're offering a broad set of talent management features such as performance management, 360 degree feedback and succession planning at different 'depths' of functionality to suit the client's requirements. Clients can choose a package, add any additional features they wish and then we will configure and deliver it. Small and often overly busy HR teams no longer need to become experts in the software itself and can focus on the people-side of implementation." says Ian Lee-Emery, CEO and Founder of Head Light Ltd.
"Today, all businesses are looking to encourage more conversations, communications and connection with their employees – regardless of the size of the company. And they're looking for software that grows with them as they need it. This industry typically tries to sell clients a system that delivers in just one area, such as Performance Management, or tries to sell clients an entire suite that is far too complex and expensive. In-house teams then have to become experts to configure and manage the software, and more disparate systems are needed as the requirements grow. Today, we're changing all that to enable clients to only pay for what they need, 'feature-upgrade' when they are ready and we'll take care of getting it up and running."
Talent Cloud® for SMEs draws together the fundamental aspects of talent management and gives its users not only cutting edge features and functionality – but UK-based set up and on-going support. It takes the pain away from internal rollout and lets HR and Talent decision makers focus on delivering added value to their organisation rather than carrying out admin tasks.
Ian continues, "Our approach turns on its head the current talent management software approach in the market. Now, those running smaller businesses can design their own mix of talent management activities, adjust the functionality to suit their budget or their current need, and shape this in years to come with quick and easy feature upgrades."
Read more here.
For more information, contact Head Light on +44 (0) 1344 636336 or get in touch