You got the budget signed off, selected a performance management software supplier, got buy-in for your vision of the new continuous performance management approach, designed, configured and piloted the software, carried out online trainings, recorded videos, wrote internal comms and engaged your colleagues at every step. Congratulations – you launched continuous performance management!
You can see in the systems dashboard your work has paid off. Employees are logging in, setting objectives, having 1-to-1 meetings, feedback is positive. Now you can see to other pressing business matters. The performance review process will, after all, now run itself.
Except, it doesn't quite work like that.
In our experience, a successful launch day is simply the start of the next phase in the integration of your vision for performance management. Now comes the growth phase.
Here are our 5 essential steps to implement post-launch to ensure the successful longevity and growth of your continuous performance management approach.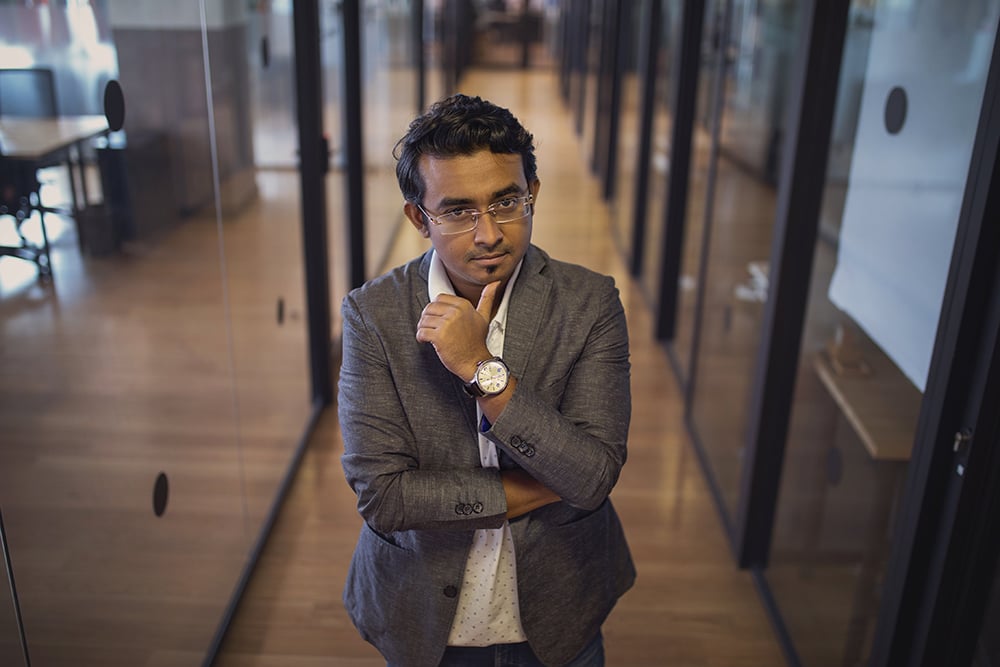 #1 Change Your Mindset – And Proactively Offer Support
It's now time to switch your role from the 'enforcer' of performance management to that of the 'enabler'.
Whereas once, HR perhaps took on the role of the 'compliance officer', checking that performance reviews were completed and submitted, it can now focus on more value-add and engagement-building actions.
So, rather than issuing reminders and ultimatums to those half-heartedly using the system, now reach out proactively and personally to offer support and counsel to help individuals to get on board.
This may need a mindset shift for some.
As Ian Lee-Emery from Head Light comments, "HR has an opportunity to step forward and not be the 'internal compliance officer'. However, it requires some bravery and conviction that doing the right things will generate the right results. If you can resist getting drawn into discussions about a lack of compliance by 'outliers', you can focus on the engagement of and benefits to the majority. Initially you might be a lone voice, but not for long."
So that you can do this strategically, make sure that the software you have chosen to deploy gives you the ability to locate the hotspots of continuous performance management excellence – and those not quite meeting the standards.
#2 Link Performance Reviews With Other Aspects Of Talent Management

Very soon, people will become comfortable with their easy-to-use software system that supports their 1-to-1 check-in conversations with their line manager and helps them achieve their goals. They will start to want to go further, spotting some of the greyed-out tabs, asking how other elements of their development plan can tie in with their performance conversations.
This is when you activate your plan for ongoing training and get ready to switch on new functionality. You can start to develop and extend the system's functionality, so it evolves with its user needs. With flexible software such as Talent Performance, you can do exactly this, with the system's option to turn on and off specific functionality.
Get inventive with how the necessary training is delivered in response to this expanding functionality. Consider supplementing training with webinars and record short and informal videos about common practices that guide the user through the screens and the actions needed.
#3 Challenge The Status Quo About 'Support' Materials
Move on from the lengthy support and user guides that feature pasted-in screenshots and dense text. They were once the 'go-to' resources for trying to answer the influx of questions that come from introducing new processes and systems and yet rarely did they provide the answers, simply because they mostly went unread.
In reality, user guides are neither used nor needed as answers are mostly built-in to the design of the user interface – and most users are comfortable to ditch the instructional pdf in order to play around to figure it out for themselves.
Support has also moved on from the traditional help desk approach. Advance with it by introducing tailored ongoing support offerings to meet users where they already are. Think intranet reminders, email, FAQs, newsletters, and short videos. And if the same questions are asked repeatedly, consider experimenting with the on-screen instructions in the software itself.
#4 Invest In The Continued Development Of Essential Skills
If continuous performance management is going to be successful, a wealth of managerial skills needs to be sharpened. You will need to factor in the upskilling of line managers to hone these new skills such as navigating difficult performance conversations, creating clear expectations and goals, providing positive feedback and effective coaching.
But there is a new skill also needed by managers: managing the remote team and individuals. For companies now with new home-based or geographically dispersed teams, there needs to be specific support and development of managers of virtual teams and performance goal setting, check-in and review 'at a distance' requires entirely new skills in the Covid-era absence of typical 'water-cooler' conversations.
#5 Establish And Check On The Quality And Fairness Of Performance Conversations
After the initial launch of your new process, monitoring the quality of the activity is important. High quality performance conversations will lead to greater engagement and stronger performance.
Having done your homework before deciding on the performance management software to deploy, you'll have access to tools and metrics that will help you to measure the quality of performance conversations taking place.
Embedded within Talent Performance is the Continued Performance Management Index – a neat way to quickly understand the quality of conversations taking place based on an algorithm of a number of contributing factors.
One Head Light client, Cleveland Police, has invested in setting up a moderating panel to randomly check a number of reviews several times a year to evaluate fairness.
Building on step number 4, you can up-skill managers to help them make accurate and fair assessments of performance by providing tools and strategies to manage and minimise personal biases which may impact their assessment of others, thus creating a more trusting and transparent experience for everybody.
The long-term engagement and value from your new continued performance management process will come from not the initial launch, but from the continued action you take after its initial release.
These 5 steps will get you started on your post-launch plan, but for more comprehensive guidance based on our own and our customers' experience, get your copy of our Good Practice Guide.