As we begin our return to the workplace, albeit tentatively, and restart some of our life 'rituals', we all know that this is a once-in-a-lifetime opportunity to reset our lives; not just to rethink the world of work but to bring about huge societal gains.
Search "post-pandemic" on the internet and you'll see that, in the recovery following COVID-19, our politics, policies, professions and practices need to support a plethora of worthy causes: drive food democracy, provide a green stimulus, redesign our cities, stamp out inequality, fuel "mindfulness-driven tourism" – and so, so many others. Can we realise all of these aspirations? At the risk of sounding pessimistic, possibly not. Perhaps we should all focus on a few priorities that will make the biggest changes for ourselves and others, and be realistic about our capacity for change and regeneration.
For workplaces, the opportunities are indeed there, and organisations need to give careful consideration to their strategic priorities during the recovery, and how well-placed employees are to deliver against these things. The talent in our organisations will already be stretched extremely thin but will have to adapt to dynamic changes in the way we work – and the work we do – in the coming phase. In a recent paper published in GAP GYAN (a Global Journal of Social Sciences), Marcel Daane reports on the relationship between health and organisational performance post COVID-19(1). He quotes the recent studies by Harvard Business Review and McKinsey Quarterly, in which senior business leaders were interviewed about their views of the recovery process. Leaders agree that "Human Need" needs to be paramount in our minds and our plans for rebuilding our businesses, with the McKinsey Report concluding that we need to focus on four key areas during re-opening (1. Recover Revenue, 2. Rebuild Operations, 3. Rethink the Organisation and 4. The Adoption of Digital Solutions).
Both sets of authors stress that companies will need to rethink their operating models based on how they can create the optimal working conditions for staff during these phases. Daane adds his view that one of the most significant insights for businesses in the post-pandemic world will be the value that employee health has for organisations. In the post-pandemic world, asserts Daane, "employee well-being and operational fitness will be the critical drivers for organisational resilience, agility, and growth and cannot be ignored". As we emerge from the current stage, labelled the "Shelter in Place Phase" by Harvard Business Review(2), moving into the "Reopening Phase" will require even more energy and agility from our workers. With evidence from the mental health provider Ginger that the COVID-19 crisis ranks as the most stressful experience within current US workers' entire professional careers, there is a clear need to prioritise wellbeing now, to equip employees with the resilience they will need for the rocky road and long trek ahead.
There is no doubt that the use of workspaces will be different post-pandemic. Organisations are looking at how to use their buildings more creatively, to enable flexible working, collaboration and cost efficiencies. We will undoubtedly see the rise of the hybrid model, with teams comprised of people who work from home full-time, of those who spend some time in the office and those who are fully office-based. Research by AlphaWise at US bank Morgan Stanley surveyed the views of UK workers at the end of January and concluded that the average amount of time that people want to spend working remotely in the future is 2.4 days per week. That leaves 3.6 days per week in the office or company site, not taking into account those that have – or plan to – negotiate more flexible working patterns and contracted hours – nine-day fortnights, or four-day weeks.
This presents enormous challenges – and opportunities – for organisations and leaders. Creating an inclusive culture, ensuring that everyone is able to engage, contribute and feel part of the team is going to require a different leadership skill set to that upon which we may have previously relied. Of course, for many leaders and managers, managing dispersed teams has been their reality throughout the last year – and before – but for many, navigating the leadership of their teams when getting everyone face to face is no longer an option, and will require a significant shift in approach. Actively managing and promoting employee health and wellbeing, inclusive leadership, resilience and leading in both a VUCA (volatile, uncertain, complex and ambiguous) remote environment will be developmental areas of focus for our next gen bosses. We can't just muddle through thinking wide-spread remote working is a temporary response - it's clearly now going to become mainstream and permanent.
So, a new suite of leadership and management skills are needed, and what about the wider workforce? We've already mentioned the adoption of digital solutions, and building skills in this domain will remain a priority for organisations as we work across geographies and access our experience of the workplace remotely. And we've referenced the need to rethink business models, to pivot and to transform the way we work and – in some cases – what we actually do and why we do it. The ability to innovate, create and re-create is likely to be in demand. Agile working, self-driven learning, stakeholder engagement and collaboration skills will also be high on the agenda.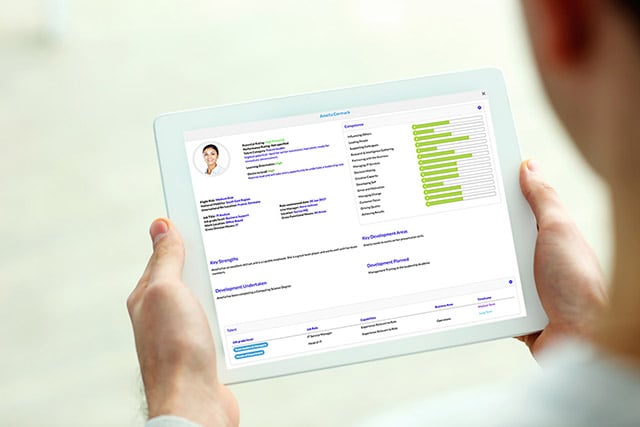 Succession Planning with Talent Successor
According to a McKinsey Accelerate blog last July, Aurelie Field and her colleagues highlighted four key skill areas – as identified pre-pandemic by the McKinsey Global Institute 2017 analysis - as now being in ever-more critical need of development. These four skill areas are:
Expand the ability to operate at pace in a fully digital environment. The authors assert that a degree of technological skill will be essential to every employee, from basic digital skills to enable them to feel a part of the organisation and maintain contact, through to skills associated with applied machine learning, automation, data visualisation and advanced analytics.
Further develop cognitive skills for redesign and innovation. "The new environment poses challenges requiring enhanced problem-solving skills, creativity, and innovation", says Field et al. "The increase in remote work requires managers to demonstrate these skills in an increasingly autonomous environment". Cognitive skills may be more difficult to develop, but we need to equip employees with tools, models and frameworks that will help them to think differently, think critically, analyse, evaluate, investigate, experiment, solve problems and overcome obstacles.
Strengthen social and emotional skills to ensure effective collaboration, management, and self-expression. A critical area, the authors state; "To maintain strong professional ties – despite distances – and create and grow client relationships, drive change, and support employees remotely, leaders will need advanced communication and interpersonal skills, including empathy". Coaching people to have a stronger and more impactful presence on virtual platforms has become a core part of new managers' training during the last year and its likely something that most of us have given thought and attention to.
Build adaptability and resilience to thrive during COVID-19 aftershocks and beyond. The authors cite the need to build self-awareness, self-confidence, and self-reliance, as we undoubtedly grapple with the impact of COVID-19 for many years to come. Other skills that help to bolster resilience include developing the ability to manage time, workload, boundaries, and mental wellness.
There are echoes of this in the following list, compiled by LinkedIn Learning, whose 5th annual Workplace Learning Report was published recently. From surveying 1,260 Learning and Development professionals, they identify the top ten skills for the coming year as being (in rank order):
Resilience and adaptability

Technology skills/digital fluency

Communication across remote or distributed teams

Emotional intelligence

Cross-functional collaboration

Leading through change

Change management

Dealing with stress/being more mindful

Time management

Creativity
The same report highlighted the confidence amongst L&D professionals in their continuing voice amongst the senior leadership team and optimism about increased budgets for investing in staff skills and learning; these things should enable L&D to strongly influence how we re-engage with the workplace and how we develop ourselves in the emerging business landscape.
Senior leaders should be well into the task of carving out their new business models, which are likely to bring about the need for organisational and process innovation – and for people who have the skills to invent, redesign, rethink and transform. We will also need people to plan, project manage, implement and evaluate, to enable new ideas to become reality and make a difference. Our Talent Successor product can help you create and manage talent pipelines for hard to fill and critical roles.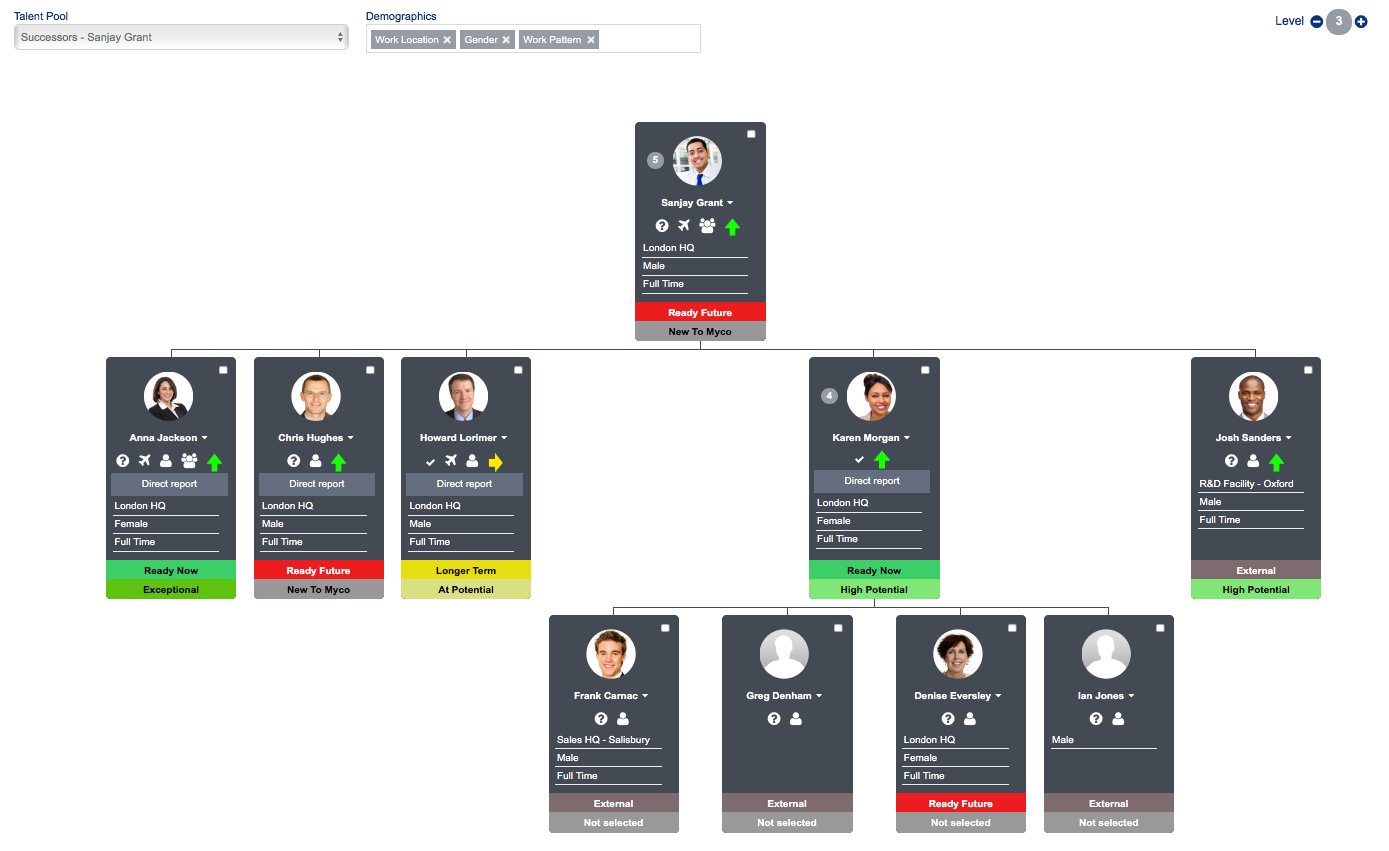 Manage talent pipelines with Talent Successor
We will need leaders who can nurture, protect, develop, motivate, inspire and energise others – and do this across multiple locations, across different working patterns, and do it equally well regardless of whether the individual sees them in person regularly, occasionally or never. There will be teams, departments, and individuals who will effectively be redundant as organisations pivot, so we need to ensure that we are enabling redeployment and the use of transferable skills, as part of the process of moving forward. Looking at your strategic imperatives, what are the priority skills needed within your organisation and who has them?
It's likely to be a difficult question to answer, and the 'endorsed but not verified' picture presented on people's LinkedIn profiles is unlikely to provide sufficient granularity. We've recently been approached by a number of high-profile organisations who are looking for a more agile way to audit the skills and capabilities of the people in the organisation, but with a layer of oversight that provides a greater degree of assurance and evidence than is offered by social media. Tools such as Talent Safeguard can offer this layer of oversight; role-based skills assessments and audits for your strategic priorities and new business models, validated by a trusted colleague (usually a line manager), but with the assessment owned, driven and kept up-to-date by the employee.
Whilst our newly-learned macramé skills and recently-discovered ability to eat a whole box of mixed-dozen Krispy Kremes in one day might not make the list, we'll be thinking about how this last year has shaped professional capabilities and will be looking to strategically apply those things as we support businesses through the next phases. Is it time to get a clearer picture of what your workforce can bring to the table?
Please do get in touch if you would like to have a chat about succession management or take a quick tour of our Skills Management software if you think it helpful.