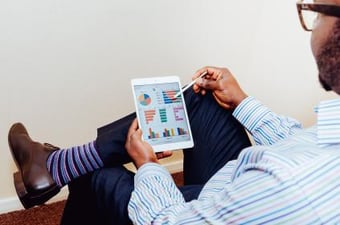 The consumerisation of HR processes including succession planning has been widely documented for a number of years, such as in these earlier blogs, calling for organisations to respond to individuals taking greater control over their so-called portfolio careers.
Professor Nick Kemsley reflected on this for Head Light back in 2015 urging organisations to adapt their succession planning strategies to these emerging trends or risk losing top talent. Six years on, are these themes still relevant? Set against an even more fluid, volatile and complex market backdrop it seems timely to revisit the key themes he identified for organisations to adopt in response to the career planning consumer.
Firstly, Nick Kemsley suggested that an employee centric market needs organisations to develop shorter succession plans with 2-to-3-year timeframes in order to provide more realistic and flexible career plans for individuals.
The last 18 months in particular has forced most employees to review and reflect on their working lives as many have adopted hybrid styles of working from home and the office, and although we are yet to understand the full impact the COVID era will have and markets are still pretty volatile, we know that businesses have been forced to make dramatic decisions to stay afloat. This will have undoubtedly impacted on the need for organisations to adapt succession planning processes to ensure that key positions at all levels have the necessary talent in place to deliver which suggests that having shorter succession plans in place is even more relevant today.
The second key theme Nick identified was the need for organisations to change the way they think about mobility – how people move around and to think beyond a fixed lineal process.
With many employees being on long term absences from work due to ill-health, or being made redundant or furloughed many organisations are only just beginning to take steps towards taking employees back and scaling operations up again. The need for employers and employees to be flexible around mobility – horizontally and vertically - is still relevant post COVID to ensure that as people continue to adapt their blended approaches to home and work life fit with the new business operational models currently being put in place.
Nick's third key theme addressed the urgent need to upskill managers to use online tools and techniques to capture career conversations more honestly and routinely.
Without doubt, online tools and technology have gotten many of us through the last 18 months as we've learnt to connect with family, friends and colleagues in new ways. Where the use of video conferencing once played a lesser part of communicating at work, it has increasingly become the norm for having team meetings, training sessions, or one-to-ones with managers. It therefore makes sense that succession planning tools like Talent Successor are more relevant than ever, enabling managers to have and record career conversations with their direct reports remotely as often as they catch up online.
Next, Nick suggested the need for organisations to be braver at knowing when to let talent go to outside organisations to develop their careers, maintaining dialogue with them to re-recruit talent at a future date.
Organisations have had no choice but to get bolder at decision making in the COVID era around employee recruitment and retention including the need to let go of key talent. Whilst this has been imposed upon many organisations, arguably it does present positive opportunities for businesses to stay in touch with and nurture potential re-recruitment of talent in the future and to factor this into their succession planning strategies.
Finally, Nick suggested that it was time for organisations to view succession planning as a process of decision-making risks that juggles often competing needs of the individual, the organisation and wider market.
The shake up of markets, organisations and individual career paths has been unprecedented in recent history and so Nick's final theme seems more pertinent today than he postulated 6 years ago. Organisations that are just embarking on reviewing their succession planning strategies need to weigh up the needs to the organisation, the individual and the market and find the right balance.
Why not revisit these key themes and see if it's time to update your succession planning strategies.
Professor Nick Kemsley sets the scene in this first video by explaining these trends and suggests that the model on which we base our current Succession Planning activities is no longer completely relevant.
After you've watched the video, why not watch the next video in the series in which Nick talks about the impact of these trends on succession planning.
Want to know more about how to introduce robust succession planning?
When you are ready to see for yourself how succession planning software can help you adopt a new model for succession planning, do get in touch.