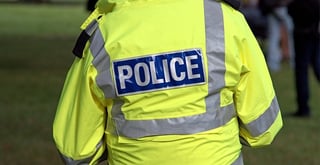 The recently released Competency and Values Framework (CVF) developed by the College of Policing aims to support all policing professionals.
The challenge facing forces now is how to assess and develop these newly defined competencies and values.
The Competency and Values Framework (CVF) developed by the College of Policing supports all policing professionals, now and into the future, by defining a clear set of competencies and values which underpin modern day policing. The challenge for those responsible for implementing the CVF is to integrate the framework into working practices.
Ian Lee-Emery, CEO and founder of Head Light, comments, "The CVF replaces the established Policing Professional Framework (PPF) which means that police forces are now faced with the task of assessing and developing the newly defined areas of competency and value within their service."
For those forces already deploying Head Light's Talent 360® questionnaire within their services, the move to link their 360 degree tool to the CVF is well underway.
Alison Sercombe, Chair of the Police Talent® Forum and People Services Partner, Leadership at Thames Valley Police comments, "The CVF is one of the most important elements of moving forward with the professionalisation of the police service and was the main area of discussion at our most recent Forum meeting in October. We decided as a group that we wanted to create a 360 questionnaire which mapped onto this new framework and asked Head Light to do this."
Ian Lee-Emery continues, "Our Head of Business Psychology looked at the six competencies and the four values. She then proposed the wording of the new 360 questionnaire as well as the appropriate rating scale and gathered feedback and input from those in the User Forum. The result is a 360 questionnaire that measures and benchmarks a person's behaviour and values against the new CVF."
This new questionnaire available to members of the Police Talent® User Forum now and includes the ability for each force to adapt it to their specific purposes.
For more information contact Head Light on 01344 636336