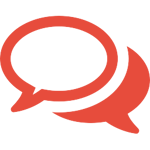 We have now developed three new versions of our popular Feedback Facilitator training course. Traditionally run face-to-face, we have adapted the course to work as a blended learning, virtual programme, for organisations whose teams are geographically dispersed, remote teams or for when travel to a face-to-face venue is not possible.
The online version (which can be delivered using a range of platforms including WebEx, Zoom, Microsoft Teams or Skype for Business) can be flexibility scheduled to meet business and learner needs, although we recommend completing all four modules in two to four weeks.
Each module is only two hours long, to help maintain engagement and focus, with pre-course and inter-module learning activities (including reading, reflecting, watching videos and completing exercises) which help to keep the learning continuous, prevent overload, maintain interest and build incrementally on the topics and concepts covered.
We have also created a "Train the Trainer" version for larger or more dispersed organisations where it is necessary to train larger numbers of people. To make it more cost effective, we have developed a programme that equips internal HR or L&D specialists (who are already experienced in 360 degree feedback) to train groups of colleagues using the Head Light materials.
The Train the Trainer version includes the licence for you to use all the materials and resources you will need to train others in having really effective feedback conversations. This programme is also available as a modularised, online programme; also over four sessions of two hours each, with pre-work and assignments to complete between modules.
For more details go to head-light.co.uk